de_westwood remake for doom 3 multiplayer
I have been developing a remake of the Counter Strike 1.6 user created map "de_westwood" by Nipper for use with 5.56 mmfmj mod and I have recently rounded the corner on development and am nearing completion. Given the population of current doom 3 players, I thought it be smart to port the map for use in vanilla Doom 3 multiplayer.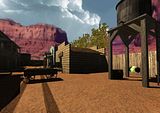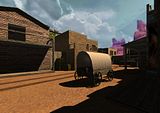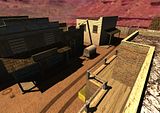 The use of a map in regular doom 3 requires some particular balancing be considered:
-
Player Spawn Points
: Where should they be?
D3 Deathmatch: In the Doom 3 version, I have placed spawns spread throughout the map, so that players have to navigate the map for resources as is generally the case in Deathmatch. That being said, I can not thoroughly balance the map without testing.
-
Weapons
: Which should be present and where?
the cs 1.6 map had only pistol, shotgun, semi-automatic and automatic weapons and grenades. This would make the inclusion of a rocket launcher, for instance, a significant change to the style of gameplay. But I have gone ahead and put 2 in just to be sure.
Doom 3 Version
Final Version
http://doom3.gamebanana.com/maps/168431
I would like any thoughts you all might have on how to improve the playability and balance of this level, or the appearence or the optimization. feedback is greatly appreciated and will contribute to the final versions for doom 3, fmj or other mods.